Header Image: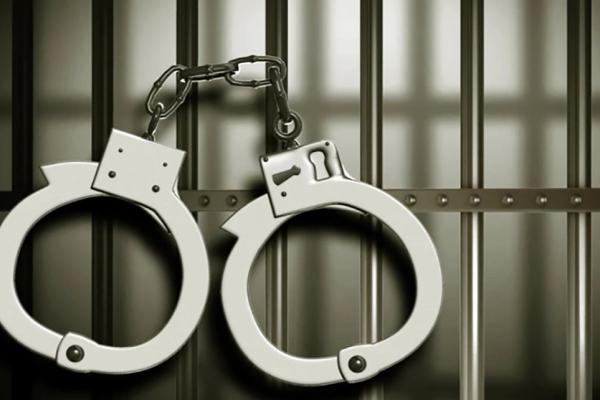 A drug trafficking network that served as one of the largest suppliers of illicit substances to West Virginia has been dismantled by a federal indictment returned this week against individuals from Ohio, California, and Mexico.
Juan Carlos Magana, 41, of Sinaloa, Mexico, and Personne "Rico" McGhee, age 52, of Bellaire, Ohio, were charged Tuesday with conspiring to distribute large quantities of fentanyl, cocaine, and methamphetamine. According to court documents, Magana coordinated with McGhee and others to have drugs shipped from the Southwest border to Ohio via tractor trailer. In return, McGhee made large cash payments to individuals who flew from California to the Pittsburgh International Airport, picked up the money, and then promptly boarded outbound flights. McGhee utilized a network of redistributors to sell the controlled substances in eastern Ohio and northern West Virginia, in Weirton, Wheeling, Morgantown, Fairmont and Clarksburg.
At the time of McGhee's arrest in October 2022, agents recovered approximately 75 pounds of cocaine, 19 pounds of methamphetamine, and nearly 5 pounds of fentanyl from his home. Simultaneous with McGhee's apprehension, arrests and searches occurred at the airport in Pittsburgh, and at homes and businesses in West Virginia and Ohio.
In addition to the seizure of drugs, agents recovered $295,038 in cash and five firearms.
"Rico McGhee was the most notorious drug dealer in the region and Juan Magana was his primary supplier," said United States Attorney William Ihlenfeld. "Due to the tremendous efforts of our investigators, one of the greatest sources of illicit drugs to West Virginia has been shut down."
The following people were also charged in Tuesday's conspiracy indictment:
Christopher Jason Kirk, 42, of Tracy, CA;
Justin Dwayne Martin, 34, of San Diego, CA;
Andres Dominguez, 25, of San Diego, CA;
Roger Allen Woods, II, 48, of Bellaire, OH;
Zachary Tyler Menough, 31, of Shadyside, OH; and
Sherman L. Griffin, 45, of Martins Ferry, OH.
Others involved in the McGhee network who were charged federally prior to this week include:
Ronald Shaw, 51, of Wheeling, WV (Methamphetamine distribution);
Jaron Wells, 36, of Wheeling, WV (Fentanyl distribution);
Rocco Pandoli, 34, of Wheeling, WV (Cocaine distribution);
Ebony Miranda Webb, 34, of Wheeling (Cocaine distribution); and
Chellsie S. Boyer, 32, of Weirton (Methamphetamine distribution).
Motor vehicles used in furtherance of the conspiracy have been seized and will be subject to forfeiture, to include a GMC Sierra, Chevrolet Tahoe, a Polaris Slingshot, a Mercedes G-Class 450, a Bentley Continental, a BMW 535, a Cadillac XTS, a Chevrolet Cruze, a Buick Lacrosse, a Nissan Sentra, a Freightliner motor home, and an Acura.
Eleven parcels of real estate, five handguns, and three pieces of jewelry are also subject to forfeiture, along with the aforementioned U.S. currency.
Each defendant is presumed innocent until and unless proven guilty in a court of law. The potential penalties will vary for each defendant and depend upon the quantity of drugs attributed to each and their criminal history, if any.
Several of those charged remain incarcerated, including McGhee, Kirk, Martin, Dominguez, Griffin, Shaw, and Wells.
Assistant U.S. Attorney Shawn M. Adkins is representing the government.
The case was investigated by the Ohio Valley Drug Task Force, which includes officers from the Wheeling Police Department, the West Virginia State Police, the Ohio County Sheriff's Department, and the Drug Enforcement Administration.
The Belmont County (OH) Sheriff's Office and the Belmont County Prosecutor's Office provided important assistance.
The investigation was supported by the ATF, the Marshall County Drug Task Force, and the Hancock-Brooke-Weirton Drug Task Force, the Allegheny County (PA) Police, and the U.S. Marshals Service.
Original Article: https://www.wtrf.com/ohio-county/west-virginia-drug-supply-cut-off-after-11-charged-in-drug-case/