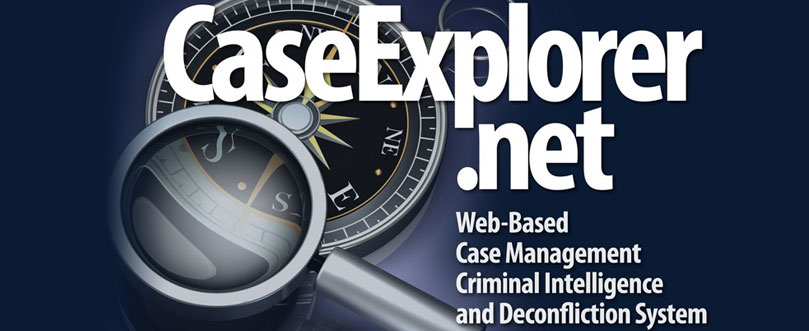 Case Management
Manages case information about people, places, things, vehicles, weapons and drugs. Each case has an unlimited number of file attachments such as documents, pictures, audio and video files. The Web interface eases the management of case data. 
To request access contact our office at 606-877-2133
Case Deconfliction
Match data between organiza-tions allowing interagency deconfliction while maintaining control of local data. Case Explorer also interfaces with National Virtual Pointer System (NVPS).
Event Deconfliction
This officer safety component plots events geospatially notifying the user of any conflicts within your defined radius.
System Features
User level security offers access control to various parts of the system.
Spatial awareness feature maps addresses associated with any case or event.
Built-in case report can be exported in PDF.
Copy entities between cases.
Relate Cases, Groups or Events to each other.