Header Image: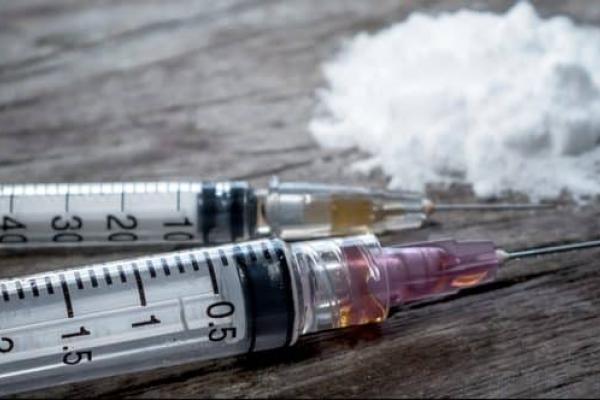 Two people were arrested and a mixture of heroin and fentanyl was among items seized as a result of a search of a Raleigh County residence over the weekend.
According to a press release from the county sheriff's office, the search was conducted by members of the Beckley/Raleigh County Drug and Violent Crime Unit, U.S. Marshals Service and the U.S. Drug Enforcement Administration.
Officers executed a search warrant at a residence at 118 Main Street in Sophia. The search was a result of an ongoing investigation, deputies said.
In the search, investigators seized the heroin/fentanyl mixture, oxycodone pills, marijuana, heroin and five firearms. According to the release, the heroin/fentanyl mixture would account for 200 individual doses.
Two individuals were arrested in the course of the search, deputies said.
Dandre Sanders, of Detroit, Michigan, was charged with possession with intent to deliver heroin, possession with intent to deliver oxycodone, possession with intent to deliver marijuana, conspiracy to commit a felony and felon in possession of a firearm.
Breyanna Wilkerson, of Coal City, was arrested based on a warrant previously obtained by the DEA on a charge of conspiracy to distribute narcotics.
Other charges in the case may be pending, according to the release.
Original Article: https://www.wvnews.com/news/wvnews/search-of-raleigh-county-wv-residence-leads-to-arrests-seizure/article_8c258b98-7642-5b77-9cf2-349800b84408.html