Header Image: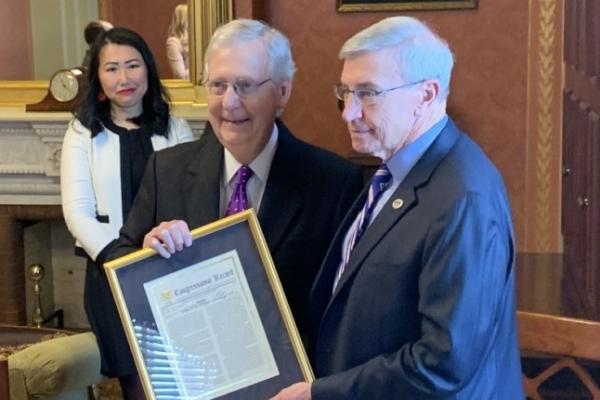 WASHINGTON D.C. – The National Narcotics Officers Association and the U.S. Senate honored Bowling Green-Warren County Drug Task Force Director Tommy Loving earlier this week for his 50th year in law enforcement.
"Thrilled to see Director Loving getting honored at the national level for his legendary career," Warren County Commonwealth's Attorney Chris Cohron said. "Tommy has been at the forefront of drug enforcement policy all while still leading one of the finest drug task forces in the country. Even after 50 years in law enforcement there's no slowing him down."
Loving is a retired Kentucky State Police trooper who started the Bowling Green task force.
The Narcotics Officers Association honored Loving Monday while the Senate recognized him Tuesday.
Original Article: https://www.wnky.com/loving-honored-for-50-year-law-enforcement-career/