Header Image: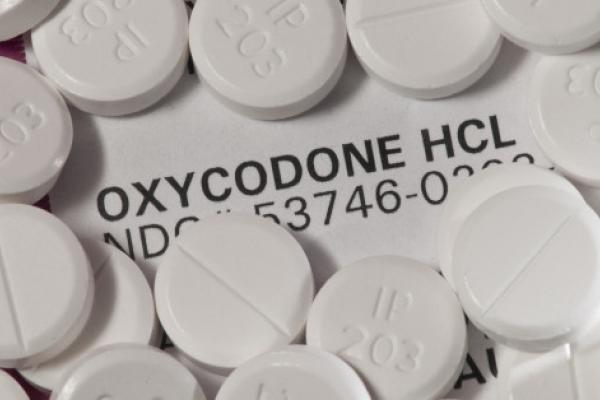 MORGANTOWN, W.Va. — 17 people were arrested locally and four in Detroit as part of Operation Lion's Den, a multistate investigation with federal, state and local law enforcement that targeted the Maurice Swift drug organization.
Dewayne Haddix, with the Bureau of Alcohol, Tobacco, Firearms & Explosives (ATF) made the announcement at a Wednesday press conference at the Monongalia County Sheriff's Department.
"This investigation is a tremendous effort on behalf of the Mon Metro Drug Task Force," Haddix said. "Those agencies that contribute manpower to the Mon Metro Drug Task Force should be very proud of their officers.
The investigation into the Maurice Swift organization began in summer 2017 as a result of a successful prosecution of the Terry Thomas organization, Haddix said. The Thomas organization was suspected of trafficking at least 600,000 Oxycodone pills into North Central West Virginia.
While Oxycodone was the focus at the start of the investigation Haddix said by the end all types of drugs were involved.
"I believe this sends a message and will continue to send a message for the drug crisis that if you sell drugs in our county you will be arrested and you will be charged and prosecuted," Sheriff Perry Palmer said.
The Swift organization, a well-structured, multistate operation, was suspected to be the supplier to the Thomas organization, Haddix said. In Detroit, people with clean records provided logistical support by renting cars and apartments for drug dealers.
"In West Virginia the Swift organization used a network of local dealers to facilitate drug transactions and recruit new customers helping the Detroit traffickers to sell more drugs to more people more often," Haddix said.
The four people arrested in Detroit were found with firearms and Haddix said West Virginians were being used as straw purchasers to provide the organization with guns.
Eight suspects are still being sought.
"The opioid crisis continues to cost West Virginia in lost lives and lost opportunities but for years the Swift drug organization has enthusiastically profited from this suffering," Haddix said.
Suspects in this case posed for photos with large stacks of money on social media and spent their ill-earned gains on things such as muscle cars, he said.
Palmer said not only were the outside sources of the drugs arrested outside of the state, but those locals who participated were also caught – an important goal of the operation.
Morgantown Police Chief Ed Preston, a West Virginia representative for the Appalachian High Intensity Drug Trafficking Area (HIDTA), said the operation shows the value of cooperative agreements between agencies across jurisdiction.
"It also sends a direct message to drug trafficking organizations that we will uphold our number one mission under the HIDTA to disrupt those drug trafficking organizations," Preston said. "It doesn't matter where you go we will be there."
The operation was funded with federal HIDTA money and the ATF, Drug Enforcement Agency and U.S. Marshals Service along with the Mon Metro Drug Task Force participated.
Several area agencies including the West Virginia State Police, Morgantown Police Department, Monongalia County Sheriff's Department, WVU Police Department, Star City Police Department, Granville Police Department contribute members to the Mon Metro Drug Task Force.
Original Article: http://wvmetronews.com/2018/09/26/large-drug-operation-takes-down-17-in-mon-county-4-in-detroit/