Header Image: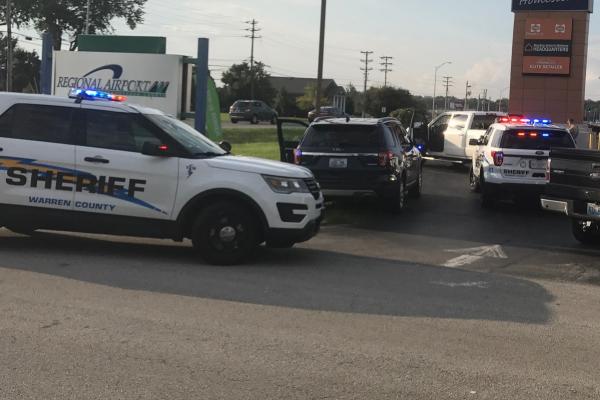 BOWLING GREEN, KENTUCKY - The Bowling Green-Warren County Drug Task Force with assistance from Kentucky State Police and Warren County Sheriff's Office on Thursday seized one pound of crystal methamphetamine with a street value of $12,000 and arrested a Bowling Green man.
Andre Lorenzo Bell, 32, 1457 Wind Ridge Ave., is charged with first-degree trafficking in a controlled substance (crystal meth), possession of marijuana and possession of drug paraphernalia, according to a news release from the task force.
This investigation began with task force detectives working a joint investigation with the Tennessee Bureau of Investigation, Nashville Metro Police, 18th Judicial Drug Task Force of Gallatin (Tenn.) and the South Central Kentucky Drug Task Force. The investigation centered on trafficking of crystal meth between Bowling Green and northern Tennessee.
Through information and surveillance probable cause was developed to stop Bell after he left his home Thursday evening, according to the release. He was stopped at the Bowling Green-Warren County Regional Airport entrance on Scottsville Road at 6 p.m. Following the stop, police seized $17,970.
Police obtained a search warrant for Bell's home. During the search, police found about one pound of crystal meth, an assault rifle, two handguns and scales, all of which were seized, according to the release. Additionally, police seized a 2010 Lincoln and 2001 Corvette.
Tennessee authorities also recovered about one pound of crystal meth related to this investigation Thursday.
This investigation will be presented to a Warren County grand jury and other arrests are anticipated, according to the release. Bell was lodged in the Warren County Regional Jail in lieu of a $10,000 bond.
-Deborah Highland, The Daily News
Original Article: http://www.bgdailynews.com/news/for_the_record/drug-task-forces-seizes-pound-of-crystal-meth-arrests-bg/article_7d7017f5-b5c8-5341-8f82-6e9399b9d8bd.html