Header Image: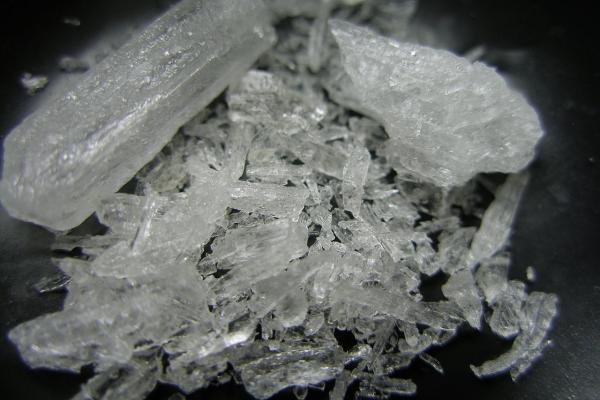 HUNTINGTON, W.Va. – A California man caught receiving a shipment of crystal methamphetamine in Huntington earlier this year was sentenced today to three years and a month in federal prison, announced United States Attorney Carol Casto. Christian Duran, 34, of San Jose, previously pleaded guilty to attempted possession with intent to distribute 50 grams or more of methamphetamine. 
On January 13, 2017, members of the DEA Task Force conducted a controlled delivery of approximately 25 pounds of marijuana and 150 grams of crystal methamphetamine to Duran and Sean Bradsher at a residence on 4th Avenue in Huntington. The drugs were intercepted by agents the previous day after being sent from California to Huntington. When Duran and Bradsher took possession of the drugs, agents executed a search warrant at the residence and recovered the marijuana and methamphetamine, along with $13,842 in cash. Duran admitted that he intended to distribute the methamphetamine, and Bradsher admitted that he allowed Duran to use the residence to receive the methamphetamine from California. As part of the plea agreement, Duran admitted to all the drug trafficking activity charged in the indictment. 
Bradsher previously pleaded guilty to aiding and abetting the attempted possession with intent to distribute 50 grams or more of methamphetamine. He is scheduled to be sentenced on October 30, 2017.
The investigation was conducted jointly by the DEA Task Force, the West Virginia State Police, and the Putnam County Sheriff's Department. Assistant United States Attorney Joseph F. Adams handled the prosecution. United States District Judge Robert C. Chambers imposed the sentence.
This case is part of an ongoing effort led by the United States Attorney's Office for the Southern District of West Virginia to combat the illicit sale and misuse of illegal drugs, including methamphetamine. The U.S. Attorney's Office, joined by federal, state and local law enforcement agencies, is committed to aggressively pursuing and shutting down pill trafficking, eliminating open air drug markets, and curtailing the spread of illegal drugs in communities across the Southern District.
ORIGINAL ARTICLE: https://www.justice.gov/usao-sdwv/pr/california-man-sentenced-federal-prison-methamphetamine-charge